2018-04-18
Compare Price – Get the Best Offer!
Have you ever thought how much you can save when shopping online from Europe and the USA?
Our Sales hunting team have made a shopping research for you to show you how you can save when shopping online in Europe and the USA while receiving your orders in Cyprus!
We chose 3 products from 3 different product categories.
We searched all the EshopWedrop online markets to find the best price.
Voila! We found the same product but in different online market than the Cypriot one in much better price!
Have a look on the products price comparison below:
1. MICHAEL Michael Kors Mercer Leather Heart Studded Tote Bag
Shop from Cyprus –  345€
Shop from UK – 250£
2. Landmann Triton 4 Burner Gas BBQ Graphite
Shop from Cyprus – 729.00€
Shop from UK – 449.99£
3. 13-inch MacBook Air : 1.8GHz Processor - 256GB Storage
Shop from Cyprus – 1549€
Shop from UK – 1099€
You know what it's even better? You can make the product you want yours, simply by letting EshopWedrop to deliver your online orders to you while saving on delivery costs!
Find how EshopWedrop works HERE
Happy Shopping
EshopWedrop Team
*Prices might differ, depending on products availability
 
Sign up today and receive your first EshopWedrop delivery from any online shop in Europe or USA for FREE!
Shop from USA & Europe Receive in Cyprus
1st DELIVERY FREE
By using the Eshopwedrop website you agree to our use of cookies as described in our cookie policy. Read more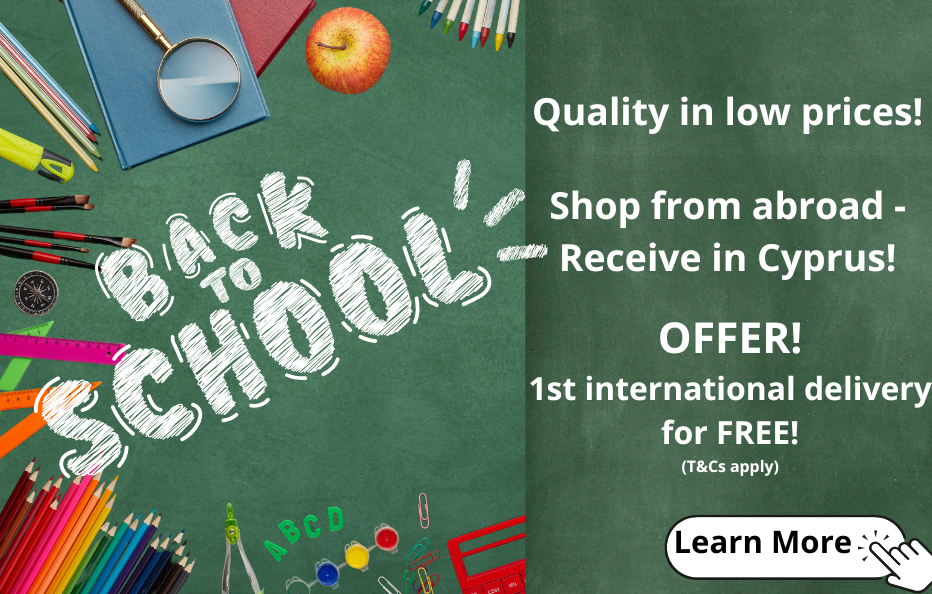 Please wait while we will validate your ZIP code