2023-06-15
Grand Reopening! - US Origin Country
The US market is now available again, for you to use!
With a new warehouse we aim to provide you with an excellent experience when it comes to your shopping from America!
0% in Sales Tax!
We are very confident, you are going to love your shopping experience as with our new Warehouse positioned in Delaware you qualify to state's policy of 0% Sales tax! A significant saving compared to the 8,5% sales tax that the old NY address had.
New Service available!
The freshly launched repacking and re-dimensioning service, will be available and applied (whenever considered necessary) to all parcel received in the new US origin.
Exclusive Offer – 20% at shipping cost
Place your order using your new US Warehouse address up until 31st of July 2023 and qualify to 20% at EshopWedrop costs. (T&Cs apply)
You can access your new US warehouse address at your profile today!
Not having an EshopWedrop account? Sign up for free here
Terms & Conditions
Each parcel delivered and processed at the new address until 31st of July 2023 will generate a discount code of 20% (max 5EUR)
Sign up today and receive your first EshopWedrop delivery from any online shop in Europe or USA for FREE!
Shop from USA & Europe Receive in Cyprus
1st DELIVERY FREE
By using the Eshopwedrop website you agree to our use of cookies as described in our cookie policy. Read more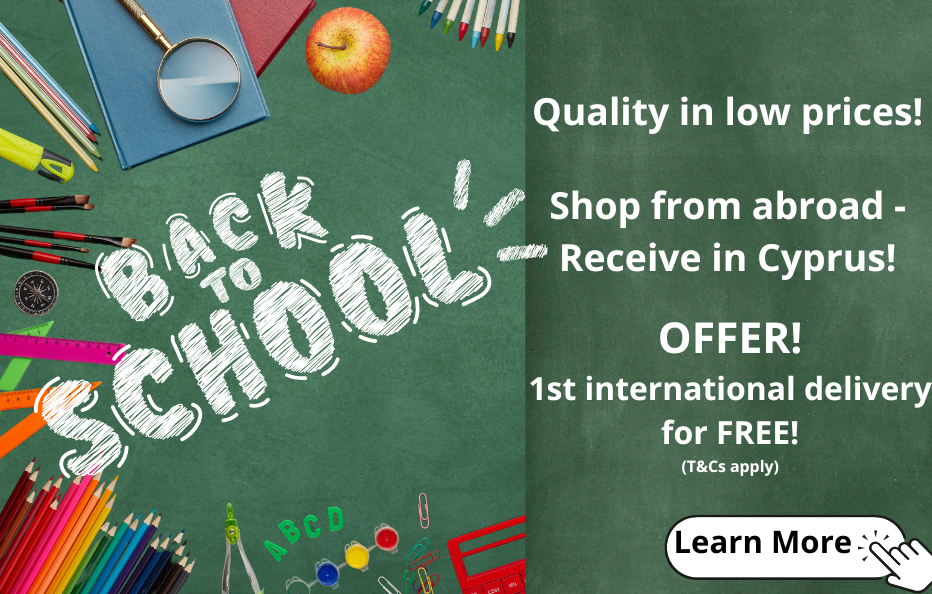 Please wait while we will validate your ZIP code