2018-02-22
Save on Delivery Cost – Combine your Parcels!
When it comes to online shopping the options you have so to buy from are unlimited!
As an EshopWedrop member, you know that it's easier than ever to buy from any part of the world you want and get your parcels delivered to you without having to worry of the expensive delivery costs!
With EshopWedrop you can save on delivery costs when shopping from abroad simply by using your Personal EshopWedrop Delivery Address on the online shops check out.
Now you can master the game of online shopping and SAVE EVEN MORE!
With the EshopWedrop Parcel Consolidation service, you can combine your online orders from different stores, even countries and delivered them in one delivery!
So...what is the EshopWedrop Parcels Consolidation?
Consolidation is the process of combining multiple orders virtually into one tracking number.
That means, your packages can be delivered all together but in their original packages while being benefit of a better overall delivery cost!
How can I use the EshopWedrop Parcel Consolidation Service?
Shop from any of your favourite online stores in UK and Italy and use your Personal EshopWedrop Delivery Address so your parcels to be delivered into our origin warehouses and then we will deliver them to your address in Cyprus without you having to do anything else!
When your parcels have arrived in Cyprus, you will then have to log in to your EshopWedrop Account and consolidate all your parcels (or as many as you want) into one shipment so to save on the shipping fees!
TIP! Ask your friends or family if they are shopping online as well! Combine your parcels all together and save all on the delivery cost!
Sounds like a smart move, RIGHT?
Start your online shopping experience today!
Visit our online shops list recommendation and get some shopping ideas HERE
Not having an EshopWedrop yet?
Sign up HERE and you will automatically receive your EshopWedrop Personal Delivery address that you can use when shopping online!
Still not sure how to combine your parcels?
Call our Customer Service line and our team will be happy to help you!
Tel.:  +357 22711212
Email: info@eshopwedrop.com.cy
Happy Shopping,
EshopWedrop Team
Sign up today and receive your first EshopWedrop delivery from any online shop in Europe or USA for FREE!
Shop from USA & Europe Receive in Cyprus
1st DELIVERY FREE
By using the Eshopwedrop website you agree to our use of cookies as described in our cookie policy. Read more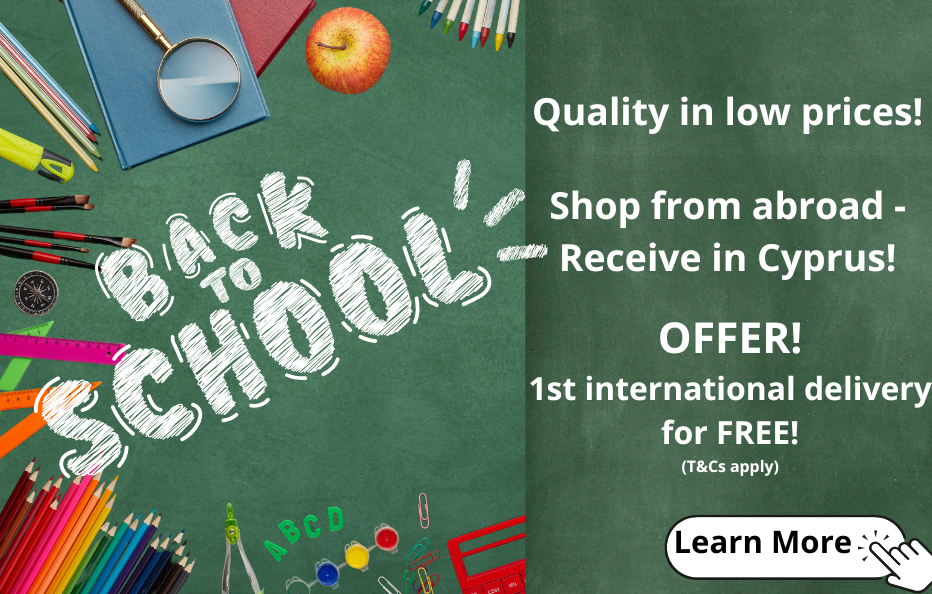 Please wait while we will validate your ZIP code