2019-05-10
The Perfect Wedding Checklist
May is the month of flowers and beauty… we introduce to you the 2019 Wedding Season.
Will you be wearing the white dress this year? No wedding blues for you, we are here to help and make the most important event of your life absolutely perfect!
Weddings are huge events that can cause lots of stress for people, Bridezillas worldwide know the feeling. EshopWedrop can help you avoid the Hussle and make the wedding of your dreams reality!
We strongly believe that perfection stays in the small details, so we want to help you shop for all the small items needed to fulfill your wedding day from the most famous shops in Europe and USA, by delivering them to you in Cyprus at a low delivery cost.
How does EshopWedrop work?
Shop from your favourite online stores in USA and Europe
Use your personal EshopWedrop delivery address at the online shop's checkout page
EshopWedrop does the rest! Have your parcels delivered to an address of your choice or to one of our many collection points in Cyprus
By following these simple steps, you can have your international orders delivered to you in Cyprus, without spending a fortune on delivery costs!
Check out our Perfect Wedding Shopping List
The EshopWedrop sales hunting team is always on the lookout for amazing deals and offers from the most popular brands in the world. Follow us on Facebook today and give these ideas to your wedding planner!
Enjoy Planning!
EshopWedrop Team
Sign up today and receive your first EshopWedrop delivery from any online shop in Europe or USA for FREE!
Shop from USA & Europe Receive in Cyprus
1st DELIVERY FREE
By using the Eshopwedrop website you agree to our use of cookies as described in our cookie policy. Read more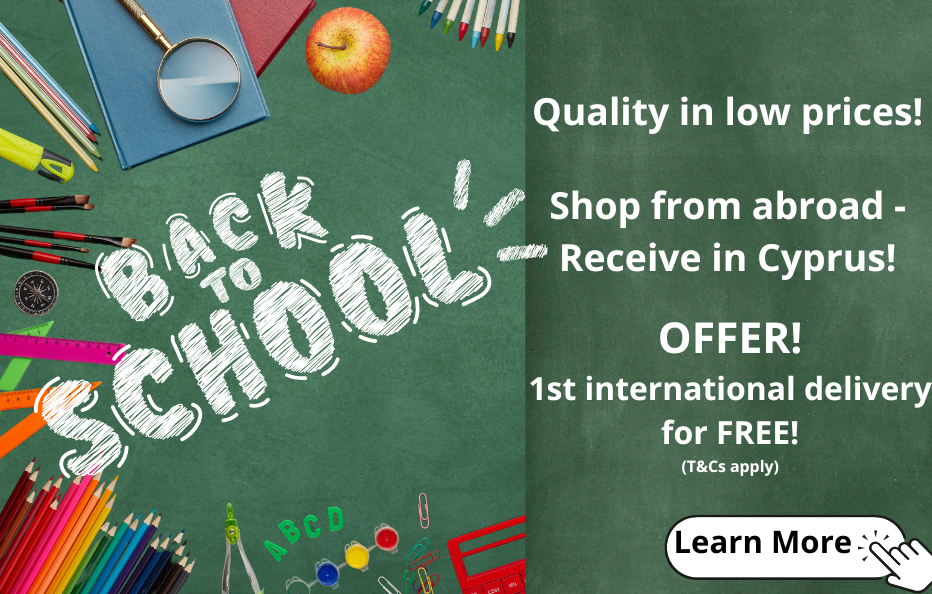 Please wait while we will validate your ZIP code